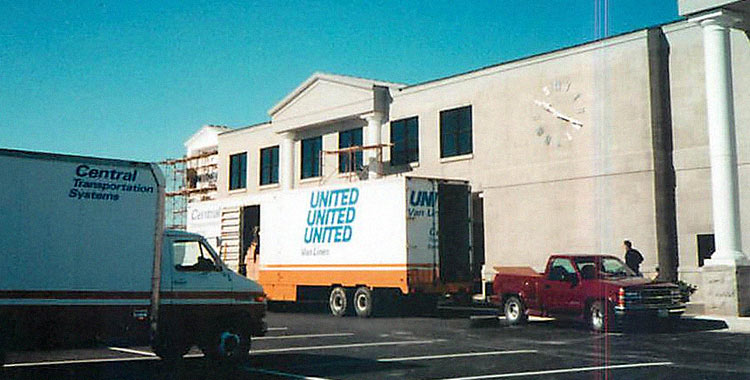 ---
On September 30, 1996 The First National Bank of Central Texas opened its doors at 1835 N. Valley Mills Dr. in Waco.
Prior to the opening, the bank's employees had been crammed in a small, temporary office inside Ridgewood Village for 8 months. So opening the new 14,000 square foot facility led to quite a bit of excitement. We thought it would be fun to talk to some of the people who were involved in that move 20 years ago, to see what they remember about that exciting time.
Monte Hulse
CEO & Chairman of the Board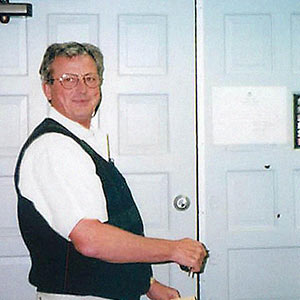 In remembering back to this time, I remember a great deal of time that we spent in planning the building; how it would look and the image that we wanted to portray. We wanted a building that would show strength and stability, this being our most visible asset. As it has turned out our most visible and valuable asset remains our loyal and dedicated employees that have built such a great bank. I remember the pride that we had in our new surroundings, new desks, couches, chairs, paintings on the wall, and on and on. It was all so special. Hard to believe it has been twenty years. What fun and good fortune for all of us.
---
Randy Crawford
President
I remember John Erwin making the first deposit. I also remember our president at the time, Clyde Martin, being very nervous when we opened the doors. And I was worried someone would come and try to order a steak from Western Sizzlin'.
Jim Haller
Retired Executive Vice President and Current Board Member
I just remember how proud I was. But also I could not believe my office was actually sitting where I used to eat chicken fried steak at the old Western Sizzlin'.
---
(Editor's note: The bank is built where a Western Sizzlin' restaurant used to be located.)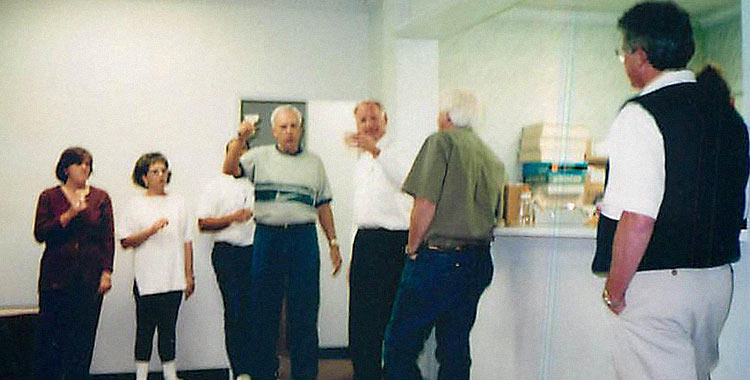 John Erwin
Contractor who built the bank and Current Board Member
We poured the slab for the new bank building April 1. We opened 6 months later. Total assets of the bank grew from $23 million to over $100 million in less than a year. All credit goes to management and staff.
---
Ginger Tindell
New Accounts Officer
The lobby was filled with customers all day. Most of the customers had said that they wanted to wait and open their account at FNBCT once we opened the new building. Believe me, they were true to their word!
Ron Nelson
Senior Vice President
Our opening in September 1996 was met with great acceptance by the good folks of Waco and they have kept coming in greater numbers for 20 years. What I will always remember most about those days is the camaraderie and pride in being a small part of building something great.
---
Nina Williams
New Accounts Officer
Everyone pitched in to help make sure our customers received the best customer service possible. There were many days we would be opening accounts so quickly we would only have time to stack the paperwork on the floor and complete everything at the end of the day. I would not trade my memories of the experience for anything in the world.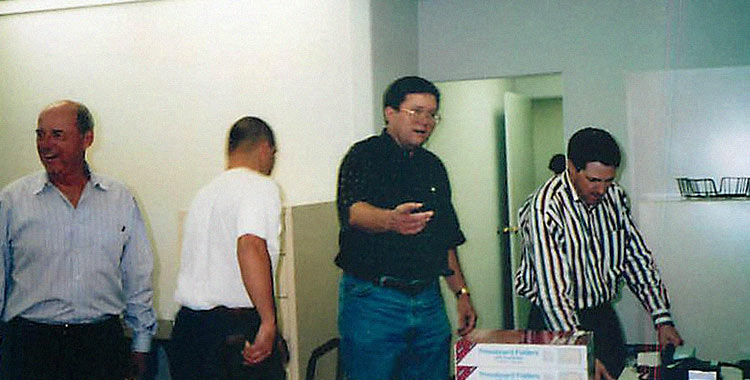 Barbara Engel
Assistant Vice President
It was truly an exciting adventure. We started at ground level and got to watch with anticipation as the construction progressed. We were confined in such a small temporary facility until the new building was completed. When it rained we had trash cans out to catch the leaks and the crickets were awful, but it was FUN!  
Jan Coleman
Vice President
It was challenging, tiring, but mostly fulfilling every day to see how many customers were loyal to us and trusted us enough to move their business so quickly. To me, the new building was a symbol of the strength and determination of Mr. Hulse and our management team to get us back to where we had once been back in the good old days of banking.