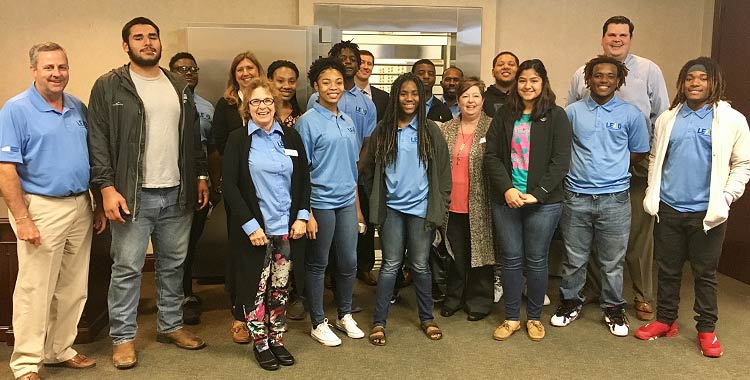 ---
A large group of students visited the First National Bank of Central Texas' Waco branch as a part of the LEAD (Leadership, Education, and Development) program on November 7th.
The LEAD program is a business and education partnership sponsored by the Greater Waco Chamber. The program pairs Waco Independent School District, Rapoport Academy, Harmony Science Academy, La Vega and Midway high school students with business leaders to foster mentoring relationships that educate and expose students to various business fields.
The students and their mentors heard from 7 bank employees. The employees explained their roles at the bank, and what kind of education they needed to get their job. The two-hour visit concluded with a tour of the bank.
The LEAD program is in its 10th year with a 100 percent graduation rate with all students having gone onto higher education. Currently, there are 143 students in the program and 73 mentors.