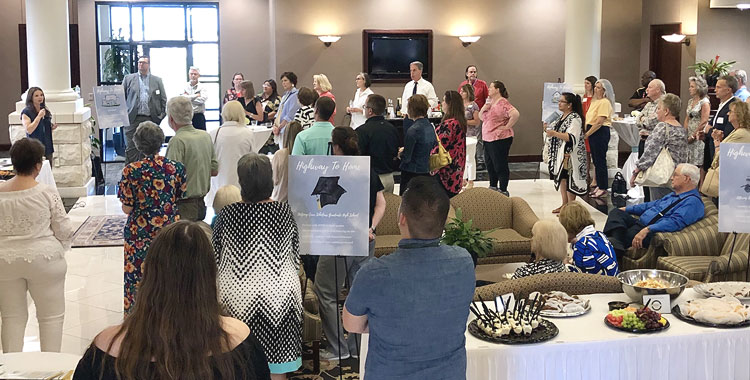 ---
The First National Bank of Central Texas recently hosted The Cove's Highway to Home Reception. The Cove is a local nonprofit that offers a safe after-school environment for homeless teens in Waco.
About 100 people attended the reception. Those who came had a chance to learn more about The Cove with staff members and volunteers. They also heard from the organization's Board Chair David Brennan and Executive Director Kelly Atkinson.
FNBCT Executive Vice President Joe Barrow spoke to the group as well. He and his wife first became aware of the Cove and its mission last year.
It kind of got a little emotional for us when we realized there are homeless children who don't know where they are going to sleep at night and they don't know where they're going to get a meal at night," said Barrow.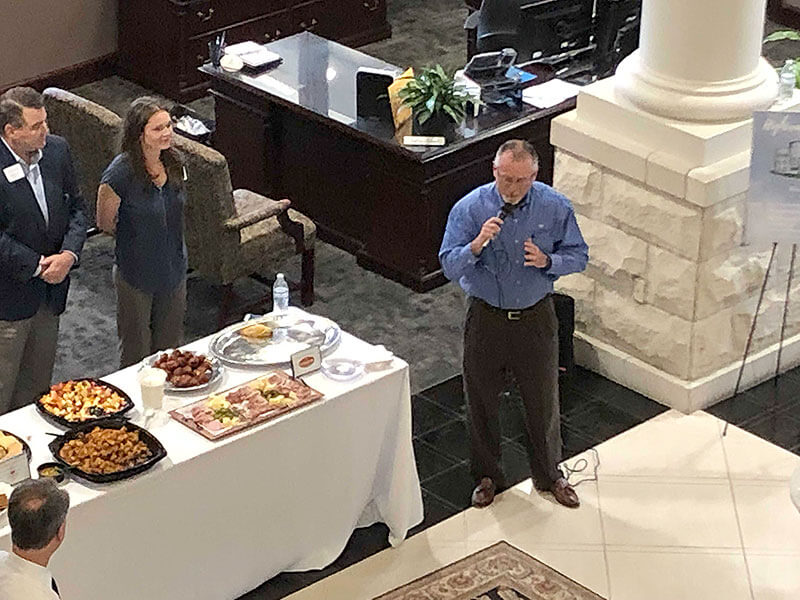 To find out more about The Cove click here.