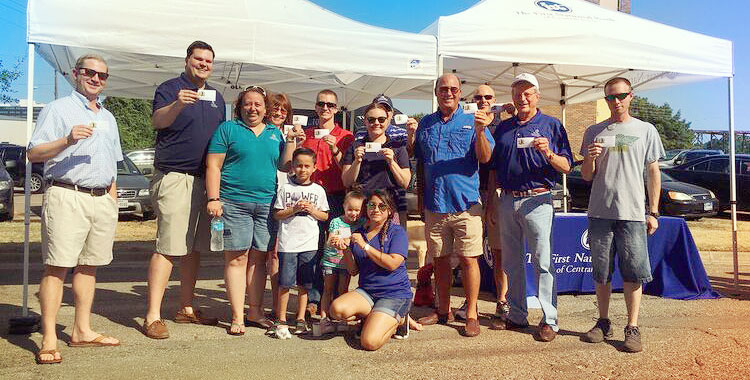 ---
The First National Bank of Central Texas is giving away free money … or at least free vouchers. The bank's inaugural First Cash Mob was held Saturday, July 23 at the Waco Downtown Farmers Market.
The fun started at 10:00 a.m. That is when bank employees and board members handed out $3000 in vouchers anyone can use at the market. That is money that went right back to the hardworking vendors who make the Waco Downtown Farmers Market a special place.
The idea of a cash mob fits into FNBCT's mission of supporting local businesses, said Monte Hulse, CEO & Chairman of the board.
"Community banks like ours play a vital role in helping locally-owned small business grow and prosper," Hulse said. "These cash mobs are a fun way for the bank to give small businesses an influx of cash, and give them some well-deserved publicity."
The First Cash Mob will become a part of the bank's culture. They will happen at local businesses on a bi-monthly basis.