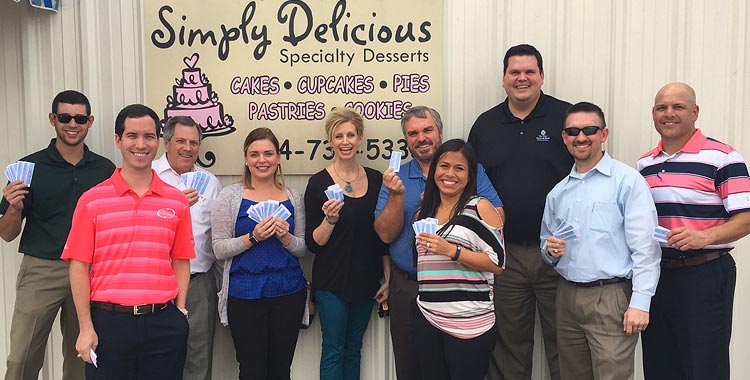 ---
The First National Bank of Central Texas held its second "First Cash Mob" Tuesday at Simply Delicious Bakery in Waco.
Dozens of Wacoans lined up outside the store to receive their free vouchers that could be used inside the store. Several bank employees handed out the vouchers, and within minutes, they were being used to buy cookies, cupcakes, and more. In all, $500 in vouchers were handed out on Tuesday.


 
The idea behind the First Cash Mob is simple, says bank CEO and chairman of the board Monte Hulse.
These cash mobs are a fun way for the bank to give small businesses an influx of cash, and give them some well-deserved publicity."
 
The First National Bank of Central Texas plans on putting on another First Cash Mob in a couple of months. So stay tuned to find out where the next one will be!