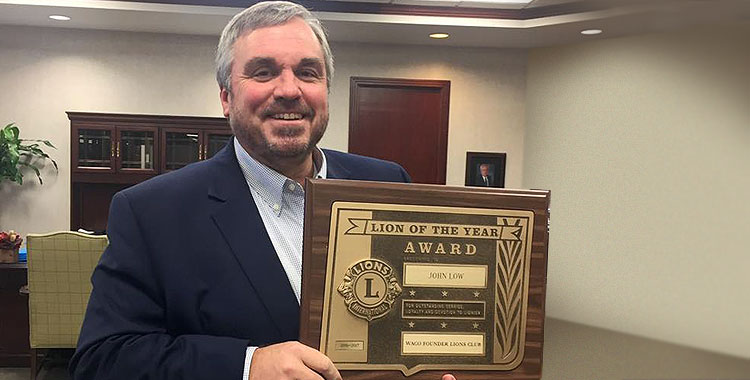 ---
The First National Bank of Central is proud to celebrate Senior Vice President John Low. He was recently named the Lion of the Year by his peers at the Waco Founders Lions Club.
Low has been a member of the Lions Club since 1987.
Being named Lion of the Year certainly means a lot because the organization does so much for Waco, said Low.
It's a wonderful opportunity to be a part of something that does a lot of good," said Low. "We are fortunate to be able to impact so many people."
The Waco Founders Lions Club supports a number of causes, including improving eyesight for Central Texans. Every year they facilitate free eye screenings for hundreds of people.
The group also operates the popular Kiddieland attraction in Waco.