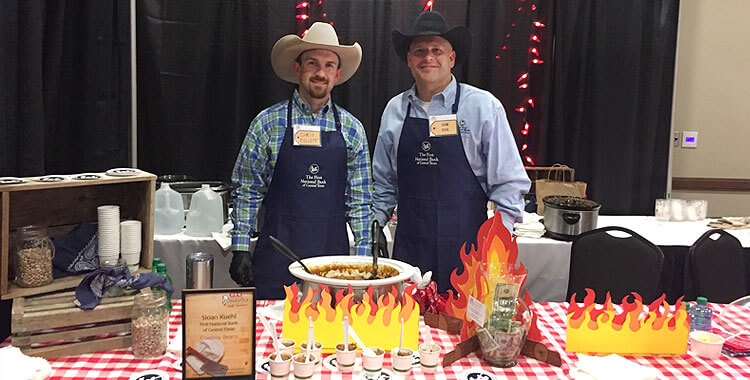 ---
Each day Executive Vice President Sloan Kuehl stays busy as a talented lender at the First National Bank of Central Texas.
He's been with FNBCT since the doors opened over 20 years ago. But on February 24 he got to show off one of his other skills: cooking.
Kuehl was a celebrity chef at the annual H-E-B Celebrity Cook Off. It is an event that benefits the Waco ISD Education Foundation.
Kuehl made "Cowboy Beans" for the hundreds of the attendees at the event. Assistant Vice President Chris Elliott assisted Kuehl in making sure everyone got their fill of the beans. Kuehl's table had a cowboy cookout theme that was designed by new accounts representative CeCe Cleveland.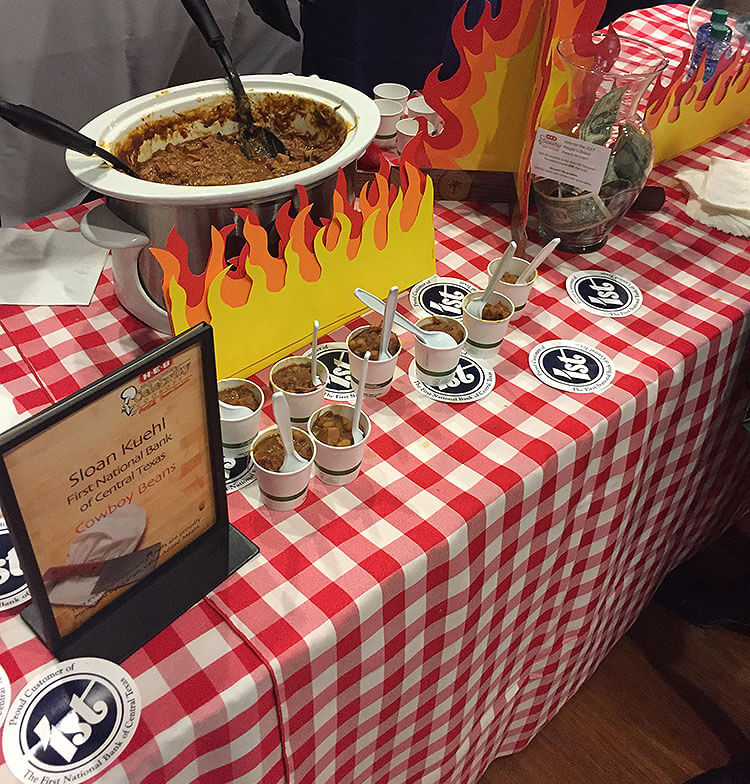 Proceeds from the benefit went towards the Waco ISD Education Foundation. The Foundation raises money that is used to give teachers and staff the tools they need to better educate students.
Getting behind this great cause was an easy decision according to Kuehl.
Ensuring the Waco ISD Education Foundation is strong means a lot to us at the bank," said Kuehl. "They do so much to make sure this community prospers."
Kuehl's "Cowboy Beans" came in second place in the coveted people's choice award category.