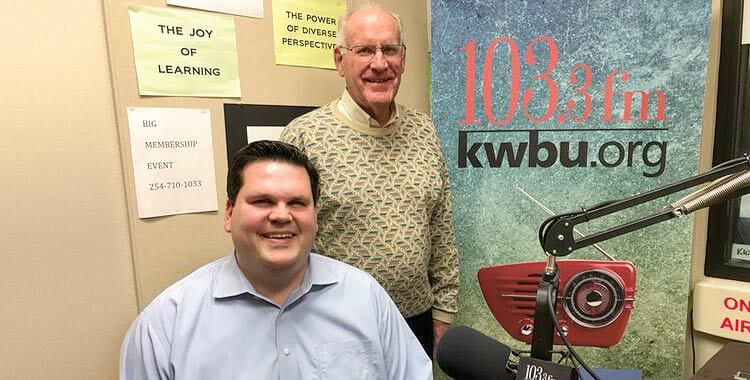 ---
Retired First National Bank of Central Texas banker, and current board member Jim Haller was recently featured on KWBU's Central Texas Leadership Series. It is a 30-minute program that showcases some of the great leaders in our area.
Haller was interviewed by current FNBCT Vice President Dan Ingham.
The pair talked about Haller's background, career timeline, and his thoughts on leadership.
You can listen to the conversation here.