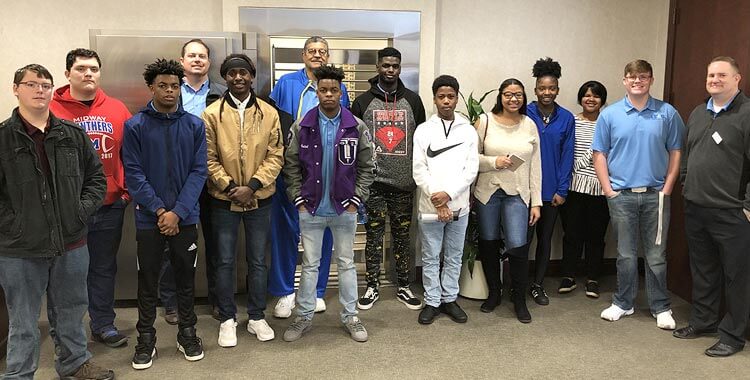 ---
The First National Bank of Central Texas hosted a group of students from the LEAD program.
The LEAD program is a business and education partnership that pairs high school students from Waco, University, Rapoport Academy, Harmony School of Innovation, La Vega, Lorena, Midway and the Methodist Home with business leaders to foster mentoring relationships that educate and expose students to various business fields.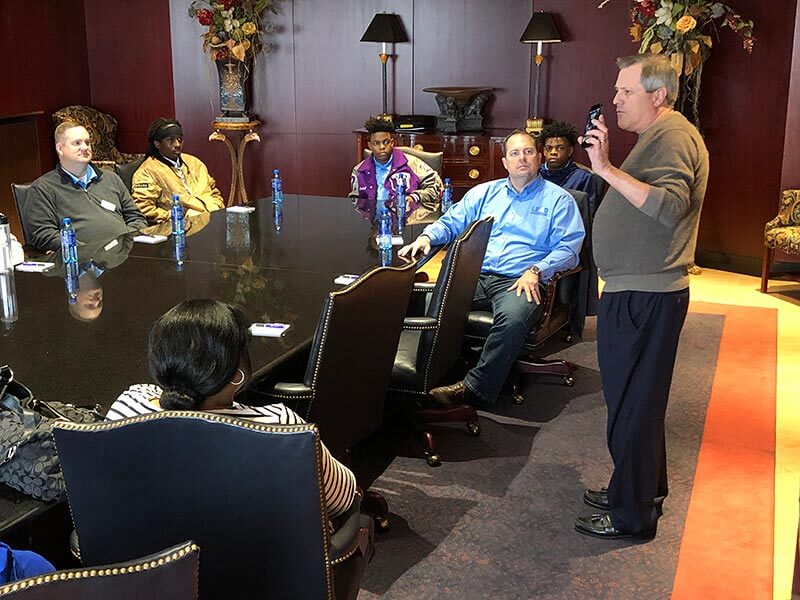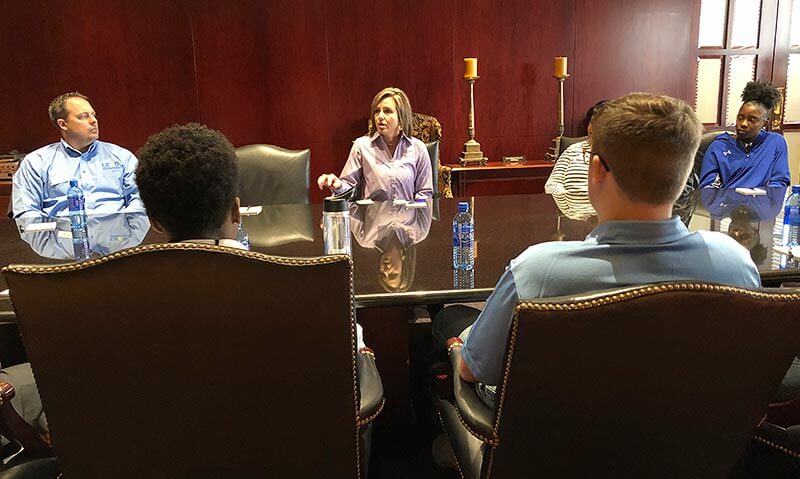 The students and their mentors heard various bank employees speak about their roles in the bank, and how they got into the banking industry. The group then got a tour of the bank.
We have been big supporters of the LEAD program for years," said Dan Ingham, Vice President. "It's exciting when you can support a program that directly impacts the youth of McLennan County."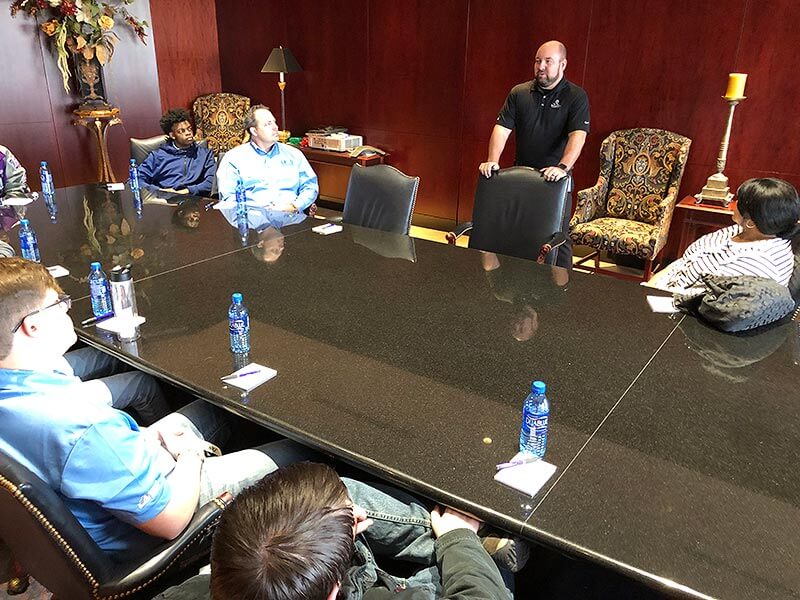 Every year, LEAD awards the Bradley Ray Hulse Memorial Scholarship to a senior in the program. This $20,000 scholarship is sponsored by Central National Bank and First National Bank of Central Texas and is awarded to a LEAD student that exemplifies what the LEAD program stands for.