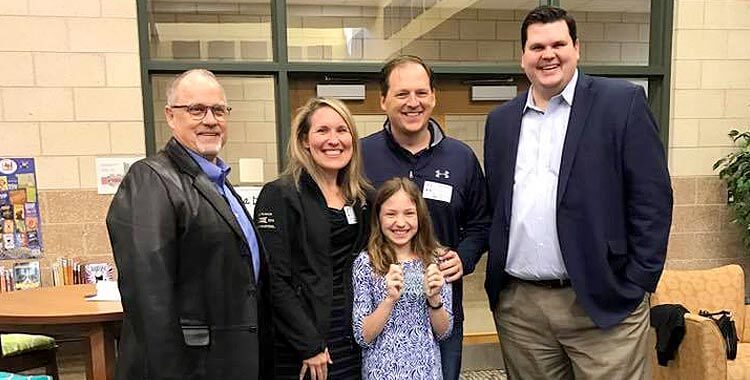 ---
The First National Bank of Central Texas is proud to sponsor the Greater Hewitt Chamber of Commerce student of the year awards at Midway ISD.
One student from each of the district's 10 campuses was named their school's student of the year. On the morning of January 27 the winning students were given their awards. Vice President Dan Ingham went to all of the schools to help  present the awards.
The First National Bank of Central Texas, along with HEB, sponsored the awards. And thanks to that sponsorship, each student got a trophy and a prize pack that included gift certificates to local restaurants.
Supporting these awards was an easy decision to make, says bank president and CEO Randy Crawford.
We have always been heavily involved in education," Crawford said. "As a bank we recognize that a major key to success in life is education, and we are thrilled to be able to honor these great children."