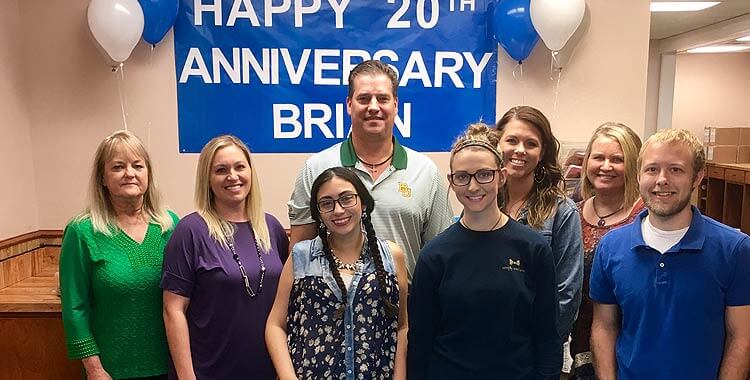 ---
Mart Banking Center president Brian Hand recently celebrated his 20 year anniversary with The First National Bank of Central Texas.
His coworkers in Mart went all out for the celebration. They had a cake made with a "vintage" Brain Hand photo. They also treated him to food and drinks.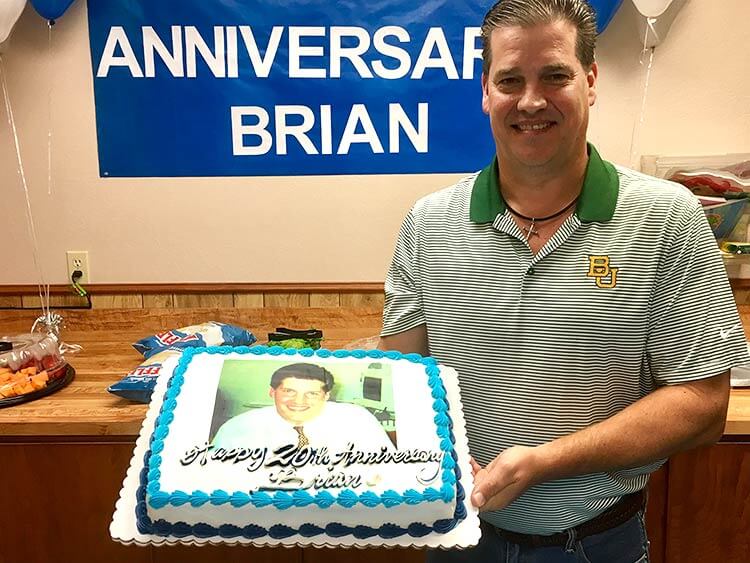 Hand is an Axtell High School and Baylor graduate. While at Baylor, he starred on the defense for the Bears. We are proud to say he is on the First National team now.