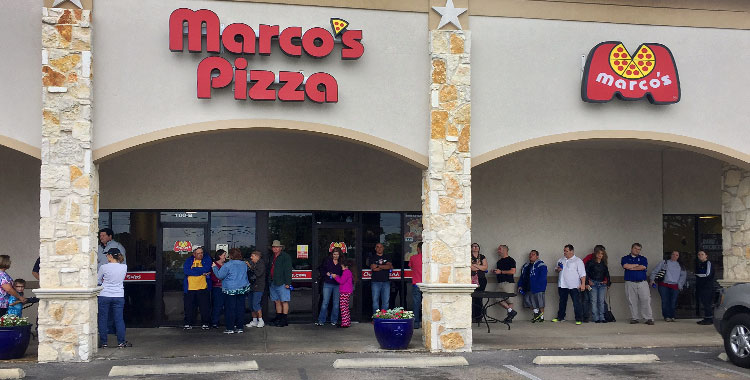 ---
The First National Bank of Central Texas partnered with Marco's Pizza in Woodway for the bank's latest Cash Mob.
Starting at 10:00 a.m. on April 22 bank employees handed out dozens of vouchers for free large pizzas at the popular restaurant.
FNBCT chose Marco's Pizza because of owner Bob Mock's commitment to the local community, says Dan Ingham, Vice President.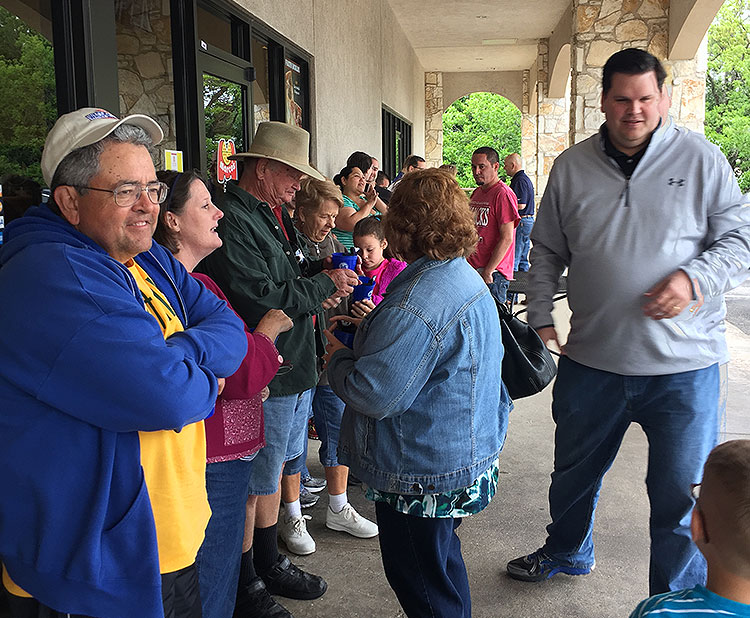 When we started our Cash Mobs last year, our goal was to showcase locally owned businesses that give back to our community." Ingham said. "Bob's business does that are we are excited to help get the word out about what he and his employees are doing"
This was the fourth Cash Mob the bank has put on. Previously they were at the Downtown Waco Farmers Market, Simply Delicious Bakery, and the Jubilee Food Market.
These cash mobs are a fun way for FNBCT to give small businesses an influx of cash and well-deserved publicity.