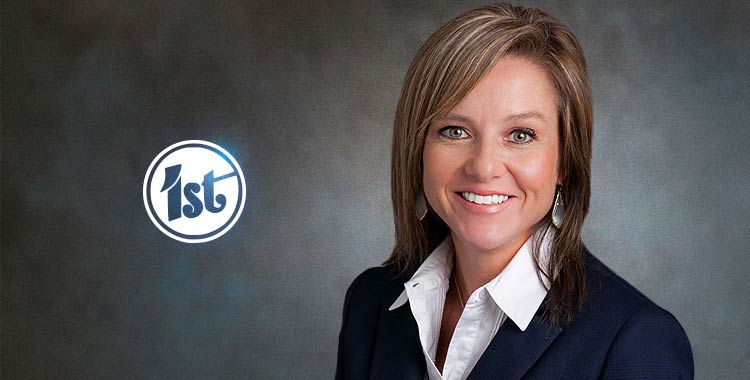 ---
We are pleased to announce that Rachel Pechacek is joining our talented team as a Senior Vice President at our Woodway-Hewitt banking center. Rachel brings over 13 years of community banking experience in commercial and real estate lending.
Rachel is a perfect fit for this bank, says Joe Barrow, Executive Vice President.
We are very excited to have a Senior Lender with Rachel's experience, education and community mindedness join our First Family, Barrow said. "Rachel is a proven lender who knows how to assist her customers in meeting their financial goals." Barrow added, "We are fortunate to have her."
Rachel obtained her Bachelor's Degree in Real Estate/Finance from the University of Texas at Arlington and her Master of Business Administration Degree from Tarleton State University.
Serving our community is a priority for Rachel, having served as Treasurer on the Boards of the Waco Family Abuse Center, the China Spring Youth Athletic Association, and the Waco Chamber's Young Professionals. She was part of Leadership Waco Class XXV and has participated in the Waco Chamber's Total Resource Campaign.
Rachel and her husband Tommy are both from the Waco area, and they currently reside in China Spring with their two children, Tristyn and Lauryn.
The First National Bank of Central Texas is a full-service bank with locations in Waco, Woodway-Hewitt, China Spring, Mart, & Hillsboro.