Fast, Safe & Easy
We're excited to offer Zelle® — a great way to send money in minutes1 to almost anyone you know and trust who has a bank account in the United States.
Need to pay back a neighbor, landlord or bestie? With Zelle, you can send money from The First Mobile banking app using a recipient's email address or U.S. mobile number.
Safely send and receive money with Zelle through The First Mobile banking app.
Quick Facts
Send money to almost anyone you know and trust with a bank account in the U.S.
Send money directly from your bank account to theirs, within minutes1
Use Zelle within The First Mobile banking app
---
How to Use Zelle
Step 1
Open The First Mobile banking app and select Zelle. If you are not currently using The First Mobile banking app you can get more info here.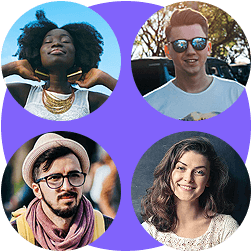 Step 2
Pick a person to pay. All you need is their preferred email address or U.S. mobile number. It's simple, secure, & quick1.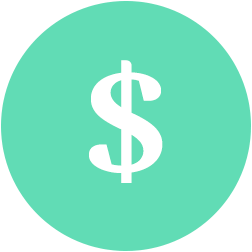 Step 3
Enter the amount you want to send. Money will go directly into the bank account of the person you are sending to, typically in minutes1.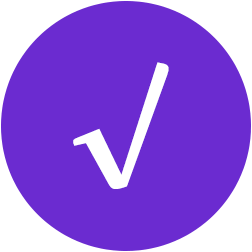 Step 4
Add an optional memo and hit send. You're done.
---
FAQs
Are there any fees to send money using Zelle?
FNBCT doesn't charge a fee2 to send or receive money using Zelle.
Is my information secure?
Keeping your money and information safe is a top priority for FNBCT. When you use Zelle within our mobile app or online banking, your information is protected with the same technology we use to keep your bank account safe.
Can I cancel a payment?
You can only cancel a payment if the recipient hasn't yet enrolled with Zelle. You can go to your activity page within the Zelle experience, either within your mobile banking app or the Zelle app, choose the payment you want to cancel, and then select "Cancel This Payment." If your recipient has already enrolled with Zelle, the money is sent directly to your recipient's bank account and cannot be canceled.
Should I use Zelle to pay someone I don't know?
Zelle is a great way to send money to family, friends, and people that you are familiar with such as your personal trainer, babysitter, or a neighbor. If you don't know the person, or aren't sure you will get what you paid for (for example, items bought from an on-line bidding or sales site), we recommend you do not use Zelle for these types of transactions.These transactions are potentially high risk. Neither Zelle nor FNBCT offer a protection program for any purchase or sale conducted using Zelle.
Is there a limit to how much money I can send?
There is a $500 daily limit when you use Zelle within FNBCT's mobile banking app. Please note that you cannot request to increase or decrease your send limit.
Will the person I send money to be notified?
Yes! They will receive a notification via email or text message depending on whether your recipient is enrolled in the Zelle app or through their bank's app. The message may be sent by Zelle or by their bank or credit union.
What if the recipient isn't enrolled with Zelle?
If you send money to someone who isn't enrolled with Zelle, they will receive a notification prompting them to enroll. After enrollment, it may take between 1 and 3 business days for your recipient to receive their first payment. Once their first payment completes, your recipient will be able to receive future payments faster, typically within minutes1.
If the recipient doesn't enroll with Zelle within 14 days, the payment will expire and the funds will be returned to your bank account.
I sent money to someone & they never received it. What now?
First, check the payment status within your payment activity in your bank's online or mobile service, or within the Zelle app. If the payment status is pending, the recipient may not have enrolled their mobile number or email address to receive the payment. If the payment status is completed, then the money is already available in the recipient's bank account, or will be within 3 business days if the recipient recently enrolled. If you aren't sure of the status of your payment, contact customer support at 254 772-9330.
---
---
1. Transactions typically occur within minutes between enrolled users. If a recipient is not enrolled with
Zelle
, it could take 1 to 3 business days to receive the money once the enrollment is completed.
2. Cellular messaging and data rates may apply.
Zelle and the Zelle related marks are wholly owned by Early Warning Services, LLC and are used herein under license.
---