Personal Checking
Your checking account should meet you where you are, and help you get to where you're going. We designed our accounts to meet your needs at every stage of life. From low-fees to high interest rates, digital tools to first-class service, we've got your checking covered.
Open An Account
It's easy to open your new FNBCT account, just like banking should be.
Let's Get Started
Move money with Zelle®
We're excited to offer Zelle — a great way to send money instantly to almost anyone you know and trust with a bank account in the United States.
Mobile Check Deposit
No time to stand in line? Deposit your check with your camera through the First Mobile banking app on your phone. It's free, easy, and secure.
Control Your Cards
Deactivate your card when you lose it, reactivate it when you find it. The SecurLOCK Equip app lets you control how your FNBCT debit card is used.
Personal Checking Accounts
Personal care for personal accounts
Flexibility and affordability
First Free Checking
This is our most flexible checking account. It has no minimum balance or service charges, with unlimited debit card purchases and check writing.
No minimum monthly balance
No monthly service charge
Unlimited check writing
Open an Account
More Details
Gain interest over time
First Interest Checking
Ready to upgrade your earning? By holding a bigger balance, First Interest Checking lets you earn interest and side-step fees.
No monthly fees on balances of $1,500 or more
Interest accrued daily and paid monthly
Open an Account
More Details
50 years of age and older
First Prime Checking
You've earned the royal treatment. Available to customers who are 50 years of age and older, First Prime Checking comes packed with benefits.
No monthly fee
Interest accrued daily and paid monthly
Unlimited check writing
Free standard personalized checks, notary services, and more
Open an Account
More Details
Having trouble finding what you're looking for? We can help you get started!
Getting Started
Enjoy mobile banking freedom.
With the First Mobile app, you can handle your banking in the moment — standing in line, waiting for your coffee, on vacation, anywhere, anytime.
See Mobile Banking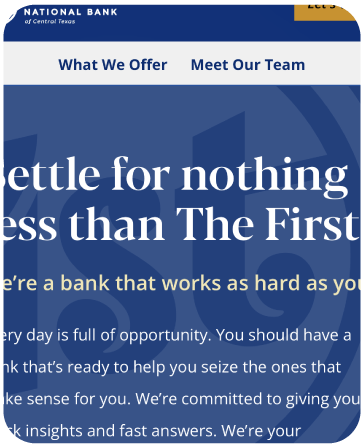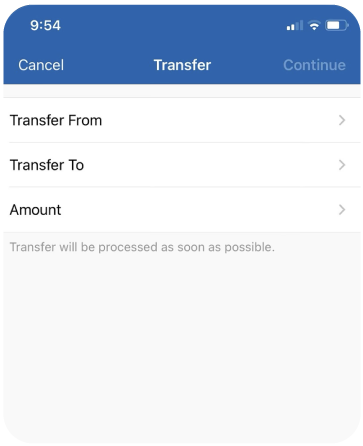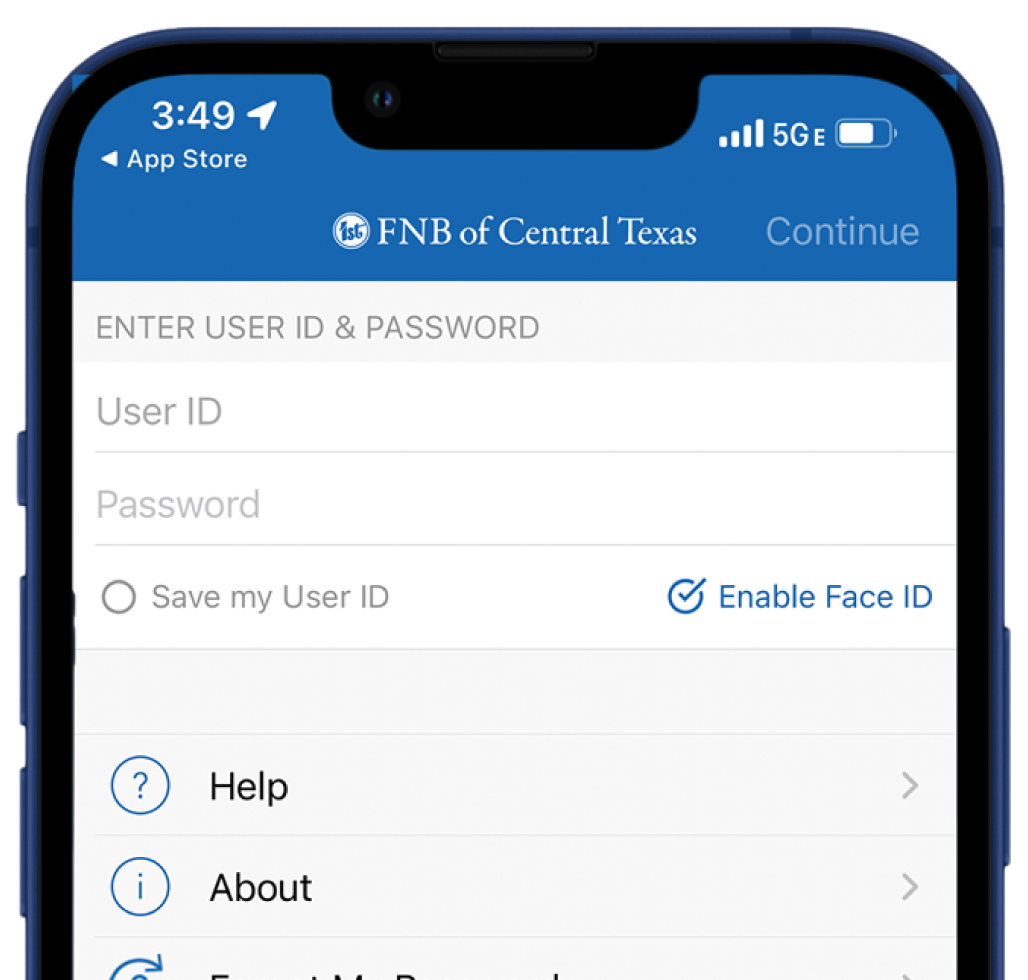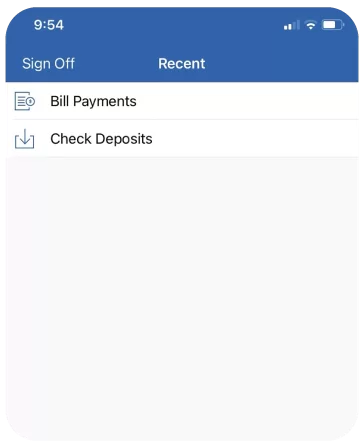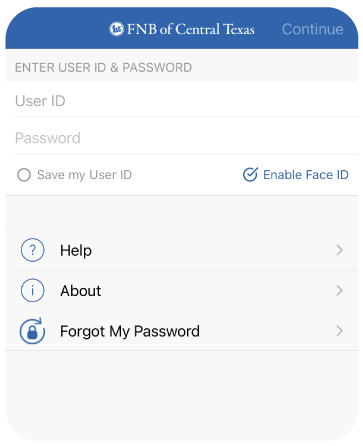 Earn even more interest with our Money Market checking.
Our tiered Money Market checking accounts increase your interest rates as your balance grows.
Buying a home is always a big step. Our team makes it simple.
We'll help you understand your options and choose the mortgage that's right for you and your future.