Nonprofit Accounts
Keep doing the good work. We've got your back.
Contact Us
Giving Back Account
At FNBCT, we appreciate the incredible contributions of nonprofit organizations to the betterment of our communities. To support your efforts, we're proud to offer special checking and money market accounts that empowers your mission to do more good.
Open An Account
It's easy to open your new FNBCT account, just like banking should be.
Let's Get Started
Earn Interest
Grow day and night. With a Giving Back Account, your balance earns interest that accrues daily and pays out monthly. 
No Service Fees or Minimums
Run your organization with peace of mind. A Giving Back Account doesn't penalize you for having a low balance, and there's no monthly maintenance fee.
Exclusive Investment Options
Maximize your impact by building financial stability. 
Having trouble finding what you're looking for? We can help you get started!
Contact Us
Enjoy mobile banking freedom.
With the First Mobile app, you can handle your banking in the moment — standing in line, waiting for your coffee, on vacation, anywhere, anytime.
See Mobile Banking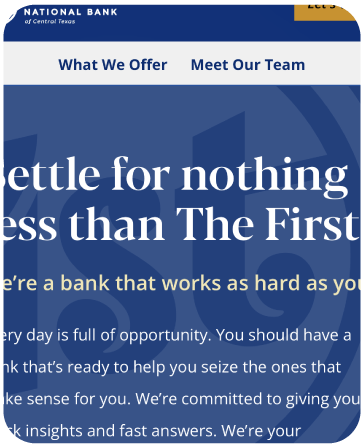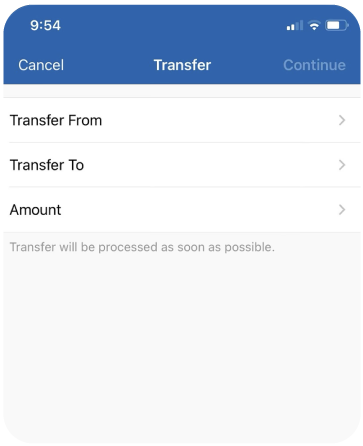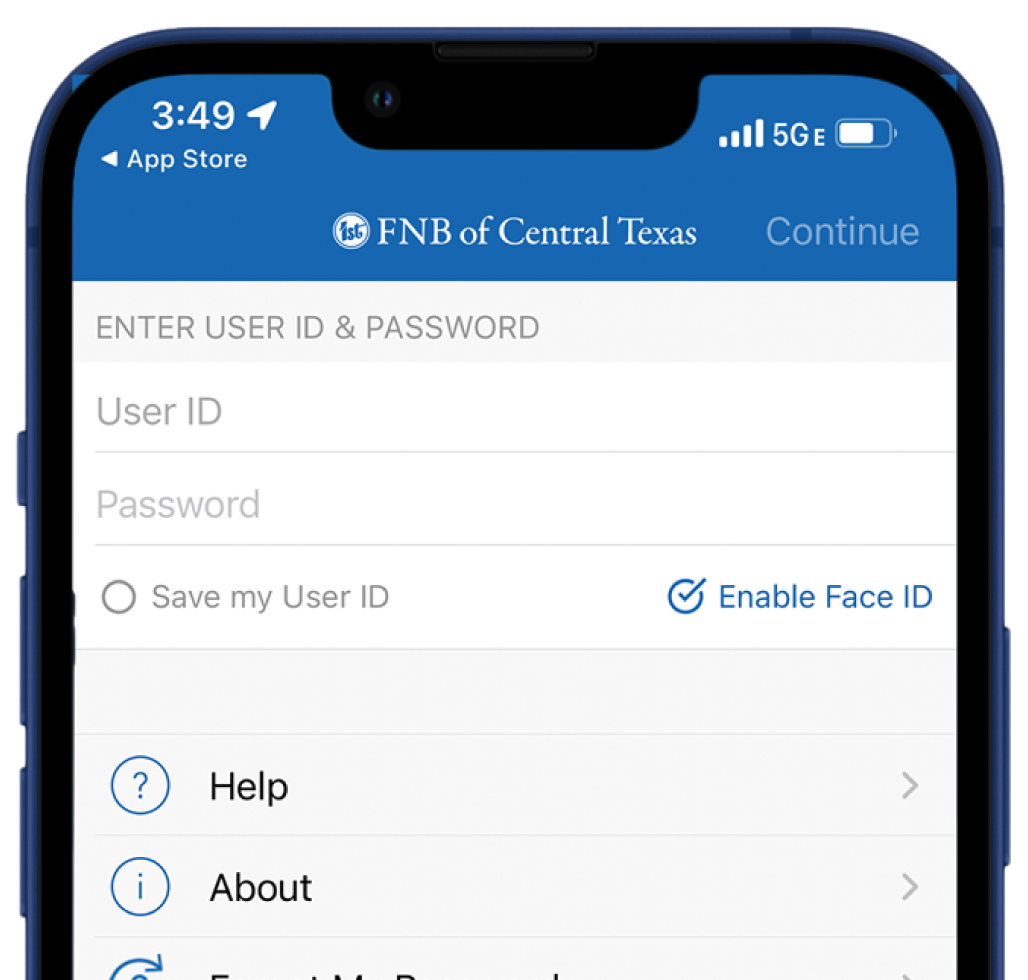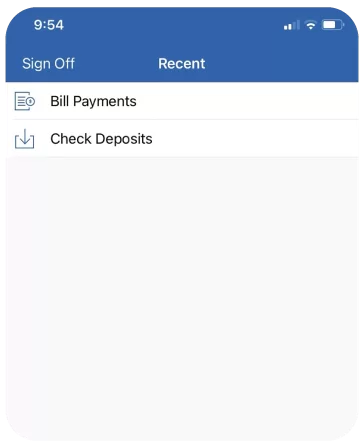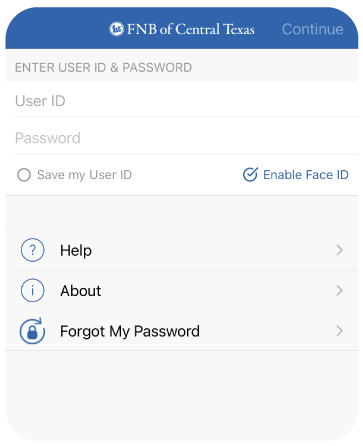 Get the tools you need
The tools at your disposal directly affect your business's performance. We'll help you get the equipment you need to get the job done.
Find a space to grow with our commercial real estate team.
More storefronts, more inventory, a bigger home base for your business, our team will help secure a space that fits your needs.