Business Loans
A long-term financial strategy can give you the peace of mind to run your business better. Our lending team works to understand your business and your plan for the future. They'll help you finance every milestone along the way.
Open An Account
It's easy to open your new FNBCT account, just like banking should be.
Let's Get Started
Business Lending
Borrowing that boosts your bottom line
Room to grow
Commercial Real Estate
We know you're building with a purpose, and the clock is always running. We use our local expertise and guidance to help you get the space you need to grow your business.
More Details
Tools of the trade
Equipment Loans
We know that getting the equipment you need may require more capital. At First National Bank of Central Texas, we're committed to helping you get what you need to move your business forward.
More Details
Short-term needs are no problem
Cash Flow & Working Capital
Capital is the life blood of your operation. We can help craft a solution that helps you keep pace with the demands of your business.
More Details
Get your project off the ground
Interim Construction Loans
Interim construction loans let you pay your builder in stages as your construction is completed.
More Details
Having trouble finding what you're looking for? We can help you get started!
Contact Us
Enjoy mobile banking freedom.
With the First Mobile app, you can handle your banking in the moment — standing in line, waiting for your coffee, on vacation, anywhere, anytime.
See Mobile Banking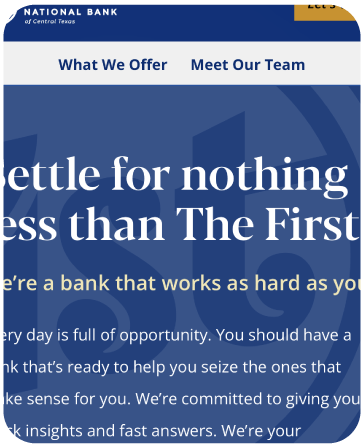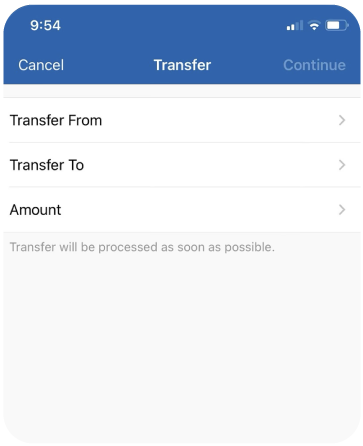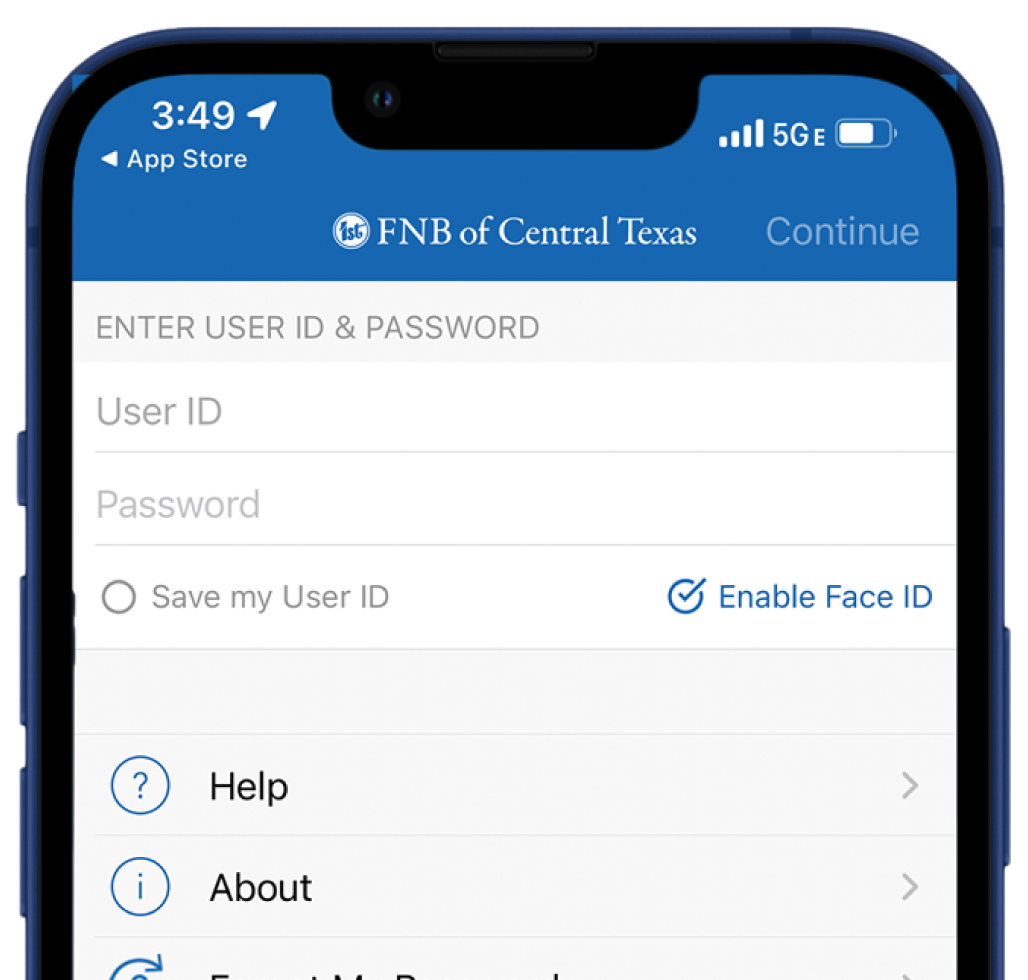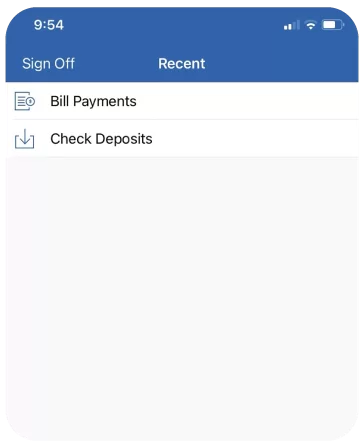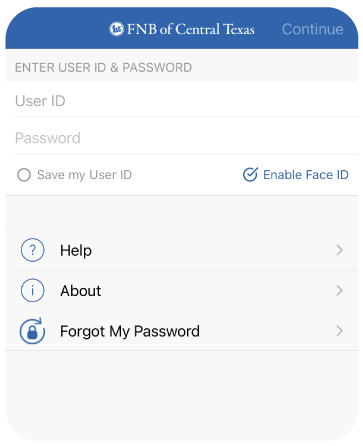 A tailored approach is what we do best.
At FNBCT, our goal isn't to sell you products—it's to help craft a plan for your business.
Solve the day-to-day so you can focus on the big picture.
Inventory, payroll, and other daily expenditures — our capital loans and lines of credit grease the wheels your operation uses to run every day.