Banking that puts you First
You use your personal banking tools every day, so they need to fit you perfectly. We've designed our accounts to put you a step ahead, no matter what direction you're going.
See Our Checking Accounts
WHAT WE OFFER
Settle for nothing less than The First.
Your goals are waiting. Put your best foot forward with accounts with no monthly maintenance fees, build momentum with our interest-bearing options, and stay ahead with our digital banking tools.
Not sure where to start? We're happy to help.
Enjoy mobile banking freedom.
With the First Mobile app, you can handle your banking in the moment — standing in line, waiting for your coffee, on vacation, anywhere, anytime.
See Mobile Banking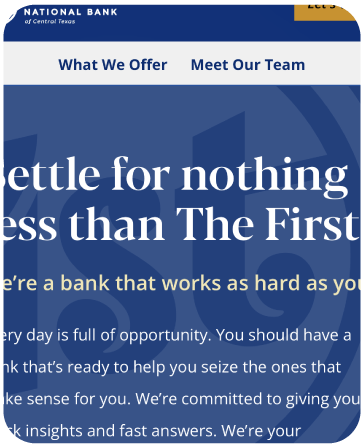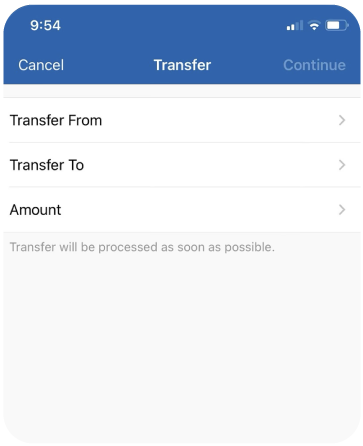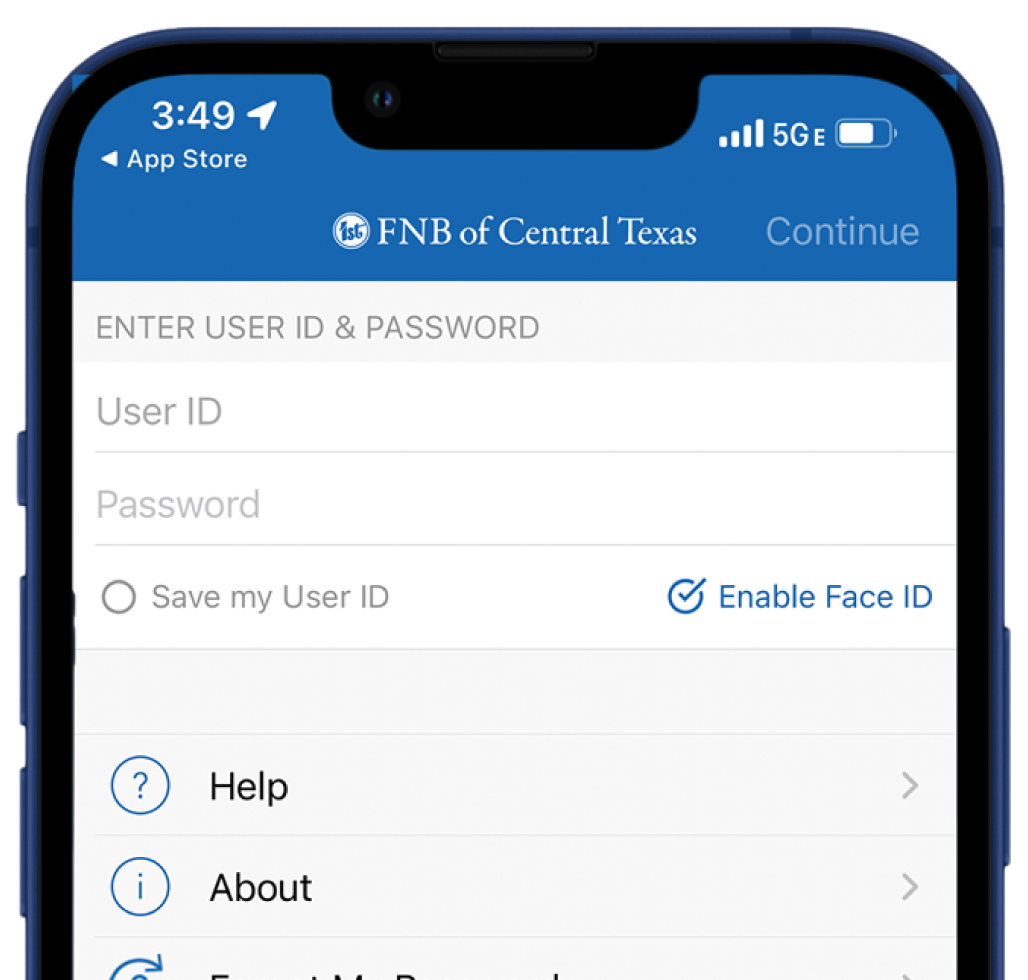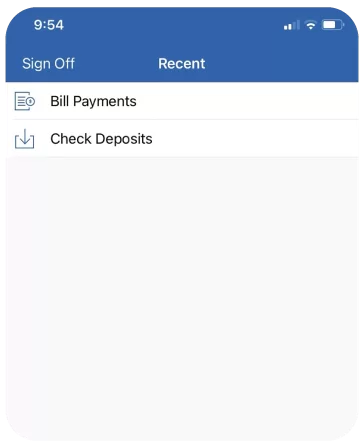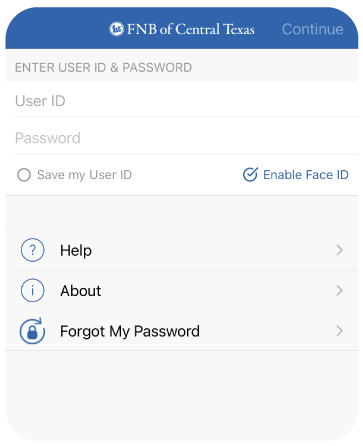 Buying a home is always a big step. Our team makes it simple by guiding you every step of the way.
We'll help you understand your options and choose the mortgage that's right for you and your future. 
Let your money grow with our CDs and IRAs.
It's never too early or too late to start building that nest egg of yours. See how you can make even more progress.