Gatesville Educator of the Week
Celebrating those who put education First
Celebrating Gatesville Educators
We believe in the power of education
At FNBCT, we believe in the power of education and its pivotal role in shaping the future of our community. As a testament to our commitment to education, we have initiated a program to celebrate and honor those educators who prioritize and dedicate themselves to enriching the lives of others through learning.
During each Gatesville home game, we will take a moment to recognize and reward the efforts of two deserving educators who have gone above and beyond to make a positive impact on the lives of students and the community as a whole.
In acknowledgment of their hard work and dedication, we will proudly present each educator of the week with a $500 check as a token of our heartfelt appreciation. This small gesture is a symbol of the immense gratitude we feel towards these educators, who often go unrecognized for their tireless contributions.
We invite you to actively participate in this initiative by submitting the names of local educators who have made a significant impact on your life or the lives of your family members.
August 25th Winners
September 8th Winners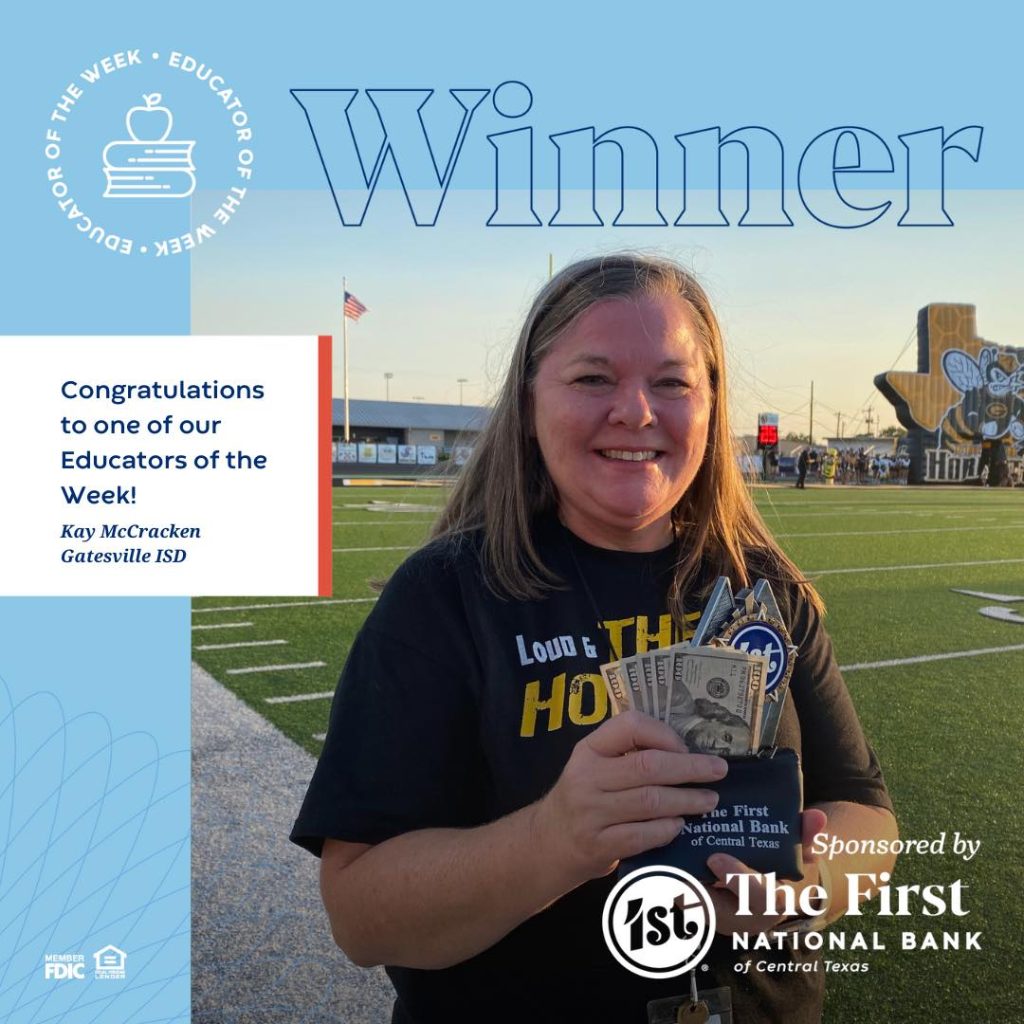 Nominate a Teacher
"*" indicates required fields