July 25, 2023
FNBCT Opens Gatesville Banking Center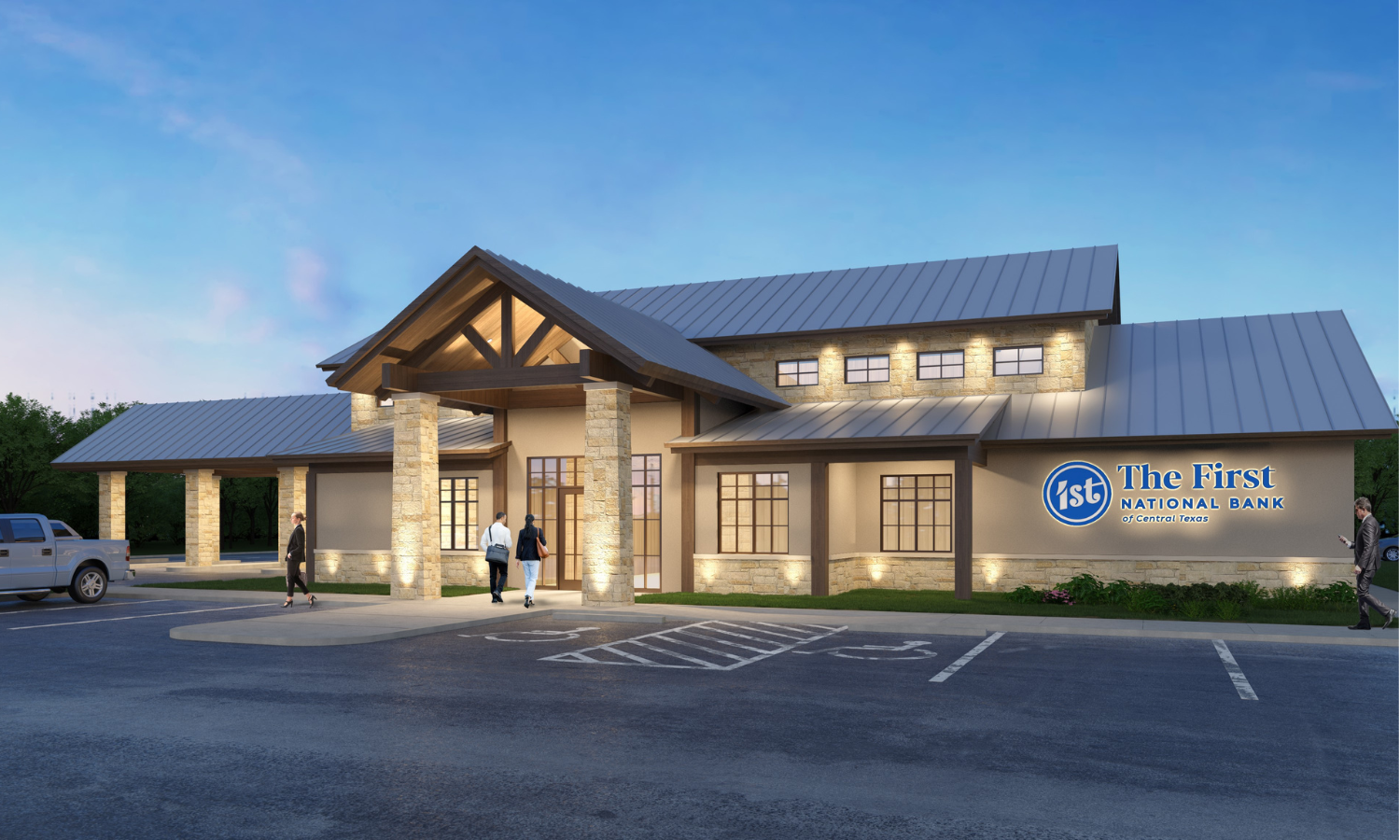 The First National Bank of Central Texas is proud to announce the opening of its banking center in Gatesville, Texas.
"We are very excited to be expanding to Gatesville and Coryell County," said Joe Barrow, FNBCT Chairman and CEO. "The market absolutely fits with our culture and values."
Will Coward will serve as the Gatesville Banking Center President. Coward is an experienced community banker who is very familiar with the Gatesville community.
"Will is the perfect person to head up our Banking Center as a fourth generation Coryell County resident and banker for over twenty years," said Barrow. "Will and his staff will do an excellent job serving the people of the area."
Coward has hit the ground running. He has spent the past few weeks letting people know about our locally owned bank.
"I am very happy to be working for a bank like FNBCT," said Coward. "I have personally experienced their commitment to relationship banking and am glad to be part of a bank that makes that a priority."
A new facility is currently under construction at the convenient location of 2908 E. Main St. in Gatesville. It is expected to open sometime in late 2023 or early 2024. Currently, the bank is operating out of a temporary location at 1400 E. Main St.
"I am very excited about the new banking center that is under construction in Gatesville," said Coward. "It is going to be a nice addition to Gatesville's business community, and we look forward to serving the banking needs of Gatesville and surrounding areas."
Coward recently hired Alicia Schaaf as an Assistant Vice President. Schaaf is an experienced banker who will serve as a lending assistant in the Gatesville Banking Center.
Karli Tatro has been hired as a new accounts representative. Karli is an experienced banker with strong ties to the area.