June 14, 2023
Local Student Awarded Hulse Scholarship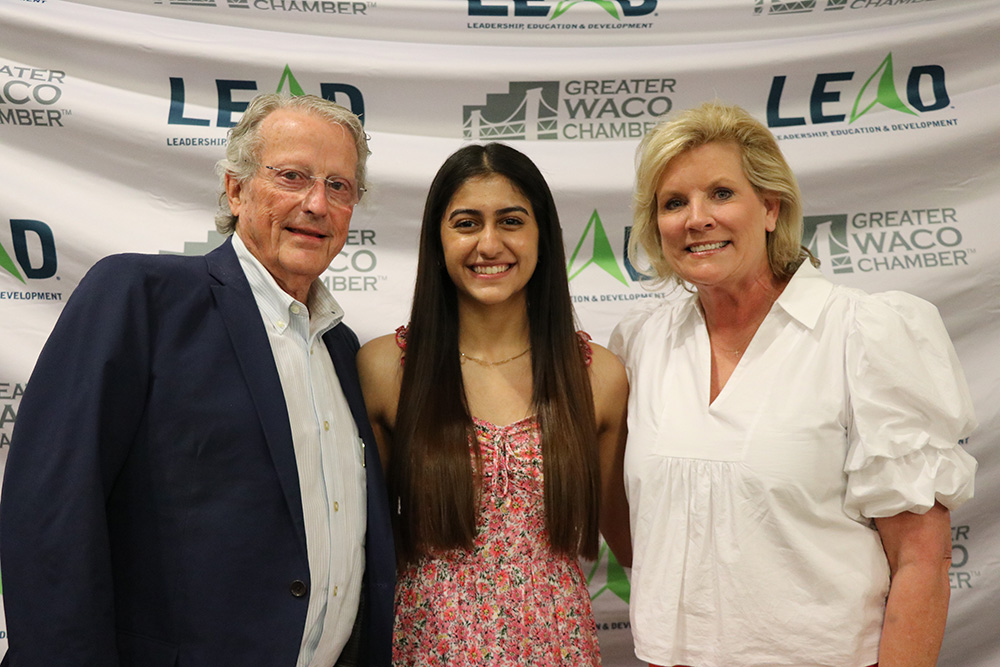 For over a decade, The First National Bank of Central Texas has partnered with Central National Bank to award the $20,000 Bradley Ray Hulse Memorial Scholarship. The scholarship is awarded to a participant in the Greater Waco Chamber's very successful Leadership, Education, and Development (LEAD) program.
The winner of this year's scholarship is Shiroz Kazani, a Midway High School graduate who plans to attend the University of Texas to study nursing.
The scholarship is given in honor of Monte Hulse's late son, Bradley Ray Hulse. Monte Hulse is currently Chairman of the bank's holding company, FCT Bancshares.
Learn more about the LEAD program here.